SILVERFISH: WHAT THEY ARE AND WHY USE MONITOR TRAPS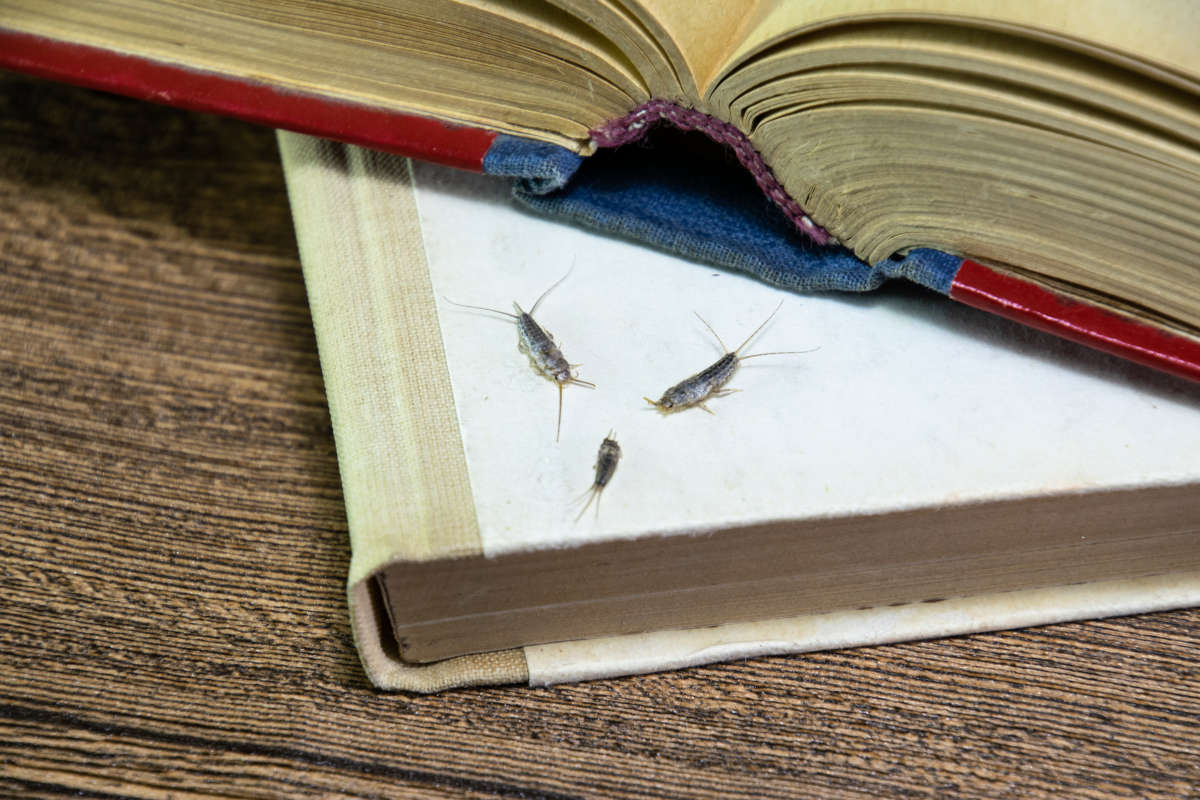 Lepisma saccharina is a particularly invasive form of crawling insect that we often find in our homes. If you find the news of widespread presence of this strangely named creature confusing, it may be because they are more commonly known as silverfish due to their silvery colour, their long slender bodies and their habit of "slipping away", all characteristics that render them similar to tiny fish no longer than one centimetre.
Silverfish favour dark, damp habitats, and so they are usually found in attics, cellars, bathrooms and kitchens. They do not usually survive at low temperatures. They can live for up to three years, during which time they frequently moult (more than any other insect) and lay up to 100 eggs in sheltered gaps or cracks.
Silverfish pose no threat to humans, but their peculiar eating habits can cause problems and damage to property. Their diet consists of starches and sugars that can be found in various household objects and furnishings, such as paper (including wallpaper), wood, glue and fabric, both natural, such as linen and cotton, and synthetic.
They should not be underestimated because of their size, because if they are left undisturbed, they can cause very visible damage that is hard to repair, for example removing significant sections of books and documents, damaging antique prints or causing glued items to become unstuck.
Their small size also makes them particularly difficult to detect, and allows them to slip into gaps and cracks, hiding completely out of sight. These characteristics, together with their agility, their natural camouflage and their ability to survive for months without food, make infestations complex to handle.
In order to prevent their appearance, the best defence is to keep your home clean, well-ventilated and dry, thus depriving them of the conditions that may favour their settling and reproduction.
If it is too late, monitor traps for silverfish are a particularly effective solution for capturing these hard-to-stop insects.
Monitor traps use a substance to attract silverfish and other crawling insects, combined with an adhesive surface that prevents them from getting away. This means that as well as eliminating them, the traps help keep track of their numbers, allowing you to understand if more decisive measures are needed in order to completely remove the infestation.
IGO produces monitor traps for silverfish on contract. These are double-sided adhesive traps that can be positioned anywhere, and free of active or hazardous substances.
For more than 15 years, IGO has been a certified Medical and Surgical Device Manufacturer and provides the contract manufacture of insecticide products for domestic and civil use on substrates such as cellulose, granules or mixtures, and various types of liquid solutions to which one or more active substances have been added.
Browse our catalogue of monitor traps and contact us for further information.