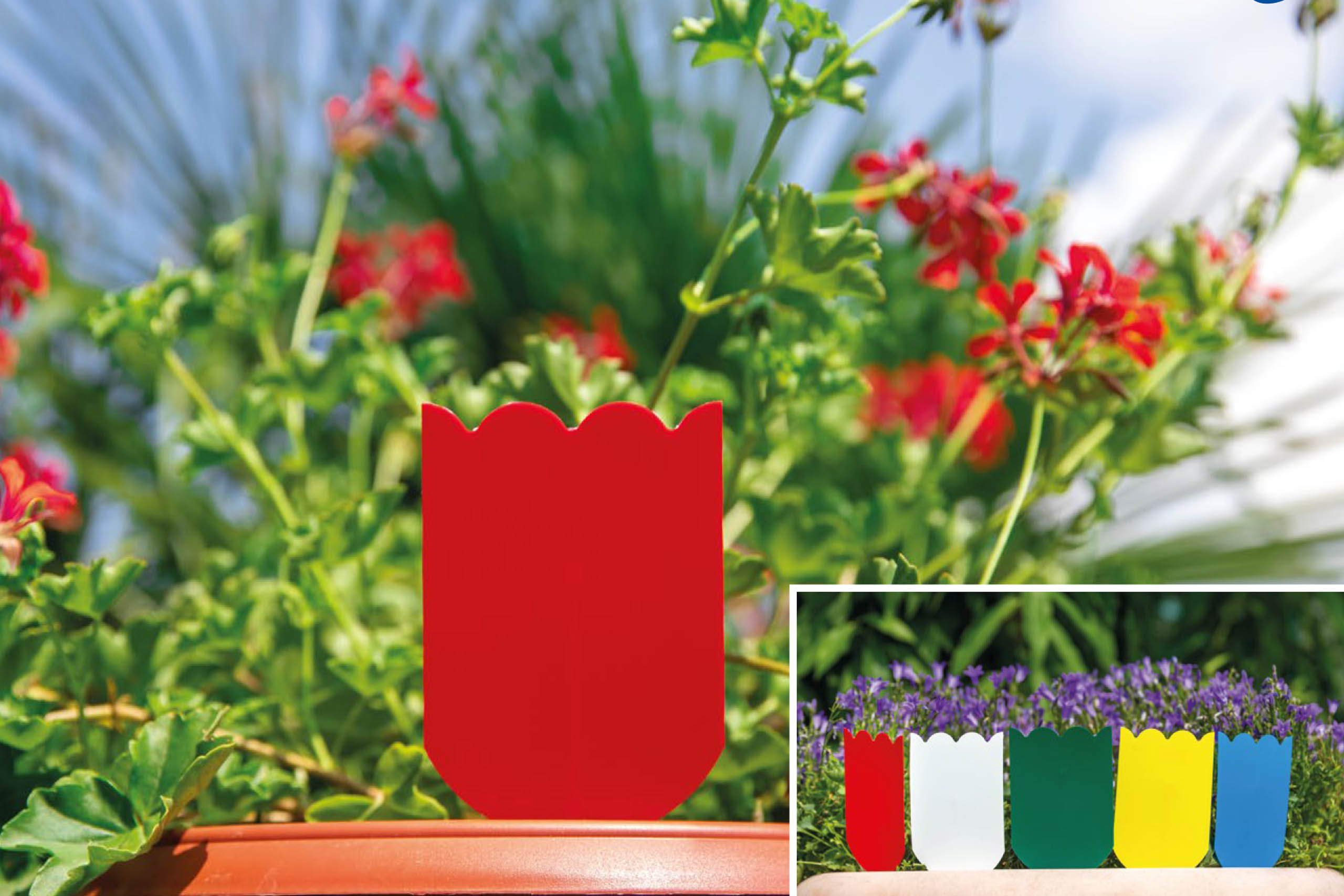 Adhesive chromotropic trap to monitor the presence of pot plant parasites.
It does not contain active agents or dangerous substances, and it can be used in locations where pets are present.
Made in biodegradable, water-resistant material, it is suitable for outdoor use. It is resistant to rain and other elements.
Complete with double-sided adhesive tape, it can be positioned anywhere.
Effective against
Plant parasites (leafminer moths, whitefly, thrips, aphids, etc.)
Attractant
Pheromone can be applied
Effective for up to
1 month
Size
80 x 150 mm (personalisable on request)
Colours available
White, Yellow, Red, Blue, Green (others on request)
Formats available
4 traps (other formats on request)
Packaging
Carton, flow pack punched with euro slot hole
Pack
12 - 24 units (other formats on request)
Product sheet