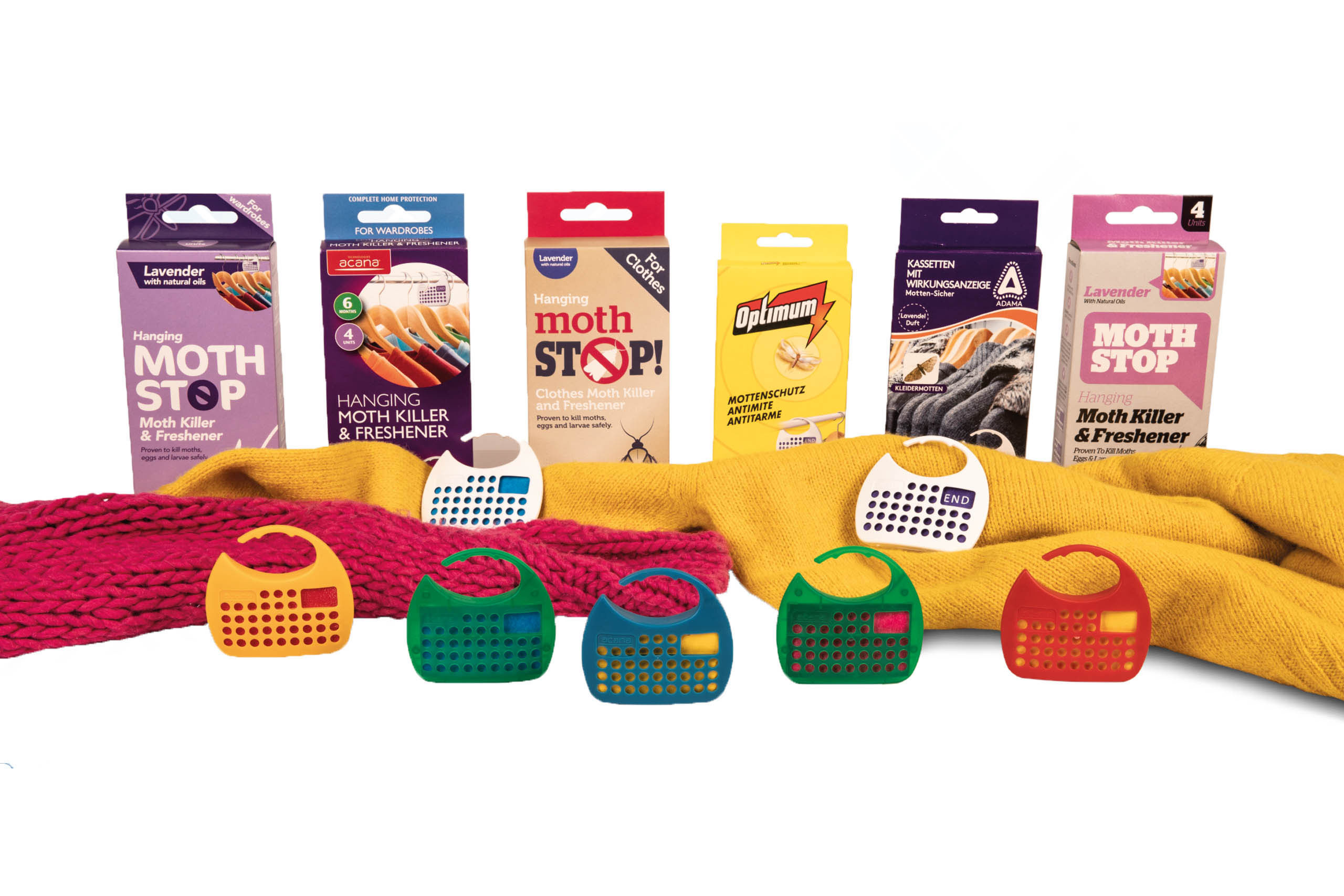 Anti-clothes moth diffuser

Diffuser containing a filter impregnated with biocidal formulation.
It can incorporate an "END" product life indicator that enables the end consumer to verify the product's lifespan directly.
It can be hung on a clothes hanger, placed directly on garments, or put into drawers and wardrobes. Diffuser material 100% recycled PP.
Active substance
Transfluthrin
Countries
IT - DE - AT - CH - IE - UK
Effective against
Clothes moths at all stages of the life cycle
Effective for up to
6 months
Size
Diffuser 75 x 80 x 10 mm (personalisable on request)
Colours available
White, Red, Yellow, Blue, Black, Green (others on request)
Formats available
2 - 4 - 6 hooks (other formats on request)
Primary packaging
Barrier-sealed flow pack
Secondary packaging
Carton, barrier-sealed flow pack punched with euro slot hole
Pack
6 - 12 units (other formats on request)
Product sheet